Written by Vadim on April 16, 2011 – 4:14 pm -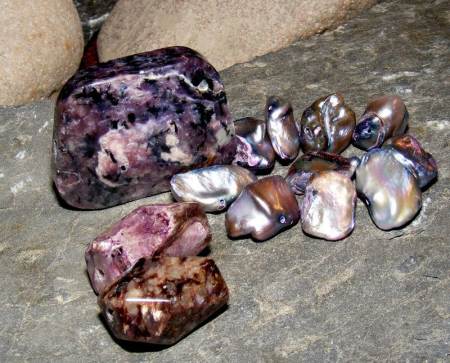 Mining makes up a major part of the Russian economy, and indeed it is easy to see why. Russia is home to a variety of precious gems that are prized throughout the world for their quality and size. Russia produces about 25% of the world's diamonds and a large portion of other precious gems, such as emeralds, garnets, and alexandrite, as well as lesser gemstones such as agate, charoite, malachite, and amber.
In 1830, a peasant walking the banks of the Takovaya River in the Ural Mountains discovered a fallen tree with green stones in its exposed roots. These were confirmed to be emeralds, and the area was immediately developed as a mine to supply Russian nobles with high quality stones. The mine yielded not just emeralds, but other gemstones such as aquamarine and alexandrite. Since then, mining for gemstones has been a major industry in the Urals and throughout Siberia.
(more…)
Tags:
alexandrite
,
charoite
,
gem
,
gemstones
,
jewellery
,
jewelry
Posted in
General
|
No Comments »
Written by Vadim on October 20, 2009 – 5:30 pm -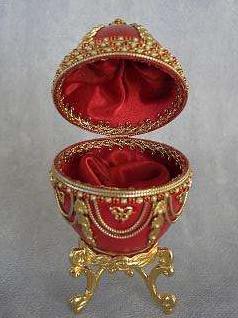 Sometimes, the best gift or artwork is the one that you make yourself.
The Do-It-Yourself website Instructables.com, has a fantastic compilation of guides on how to make your own imitation Fabergé Eggs. Some of the beautiful imitation Faberge Eggs include:
"Imperial Red" (shown above), "Lilies of the City", "Silver Pendant Egg", "Blue Bird of Happiness", "Paradise Bird Egg" and "Metallic butterfly".
Tags:
faberge egg
,
gem
,
gemstones
,
jewellery
,
jewelry
Posted in
General
|
No Comments »